Live UPS Shipping Rates integrated to your Magento Checkout
Show UPS shipping rates integrated to your Magento checkout based on Shipper address, destination address, weight and dimensions of products.
Manage Multi vendor Shipping with UPS in Magento
Show combined UPS shipping rates from different vendor locations in Magento. In addition, the vendors will have their own StorePep view for downloading orders, generating UPS labels, raising pickups tracking their Magento shipments, etc.
Drop off packages at UPS Access Point in Magento
Provide your Magento customers secure delivery location by using any of the 22000 UPS Access Point locations worldwide and 8000 locations within USA.
Print UPS labels in bulk for your Magento orders
Seamlessly print UPS Shipping Labels in Bulk for your Magento orders and do away with the manual effort of cloning shipment information in UPS portal
Support Magento store owners worldwide for UPS shipping
Now ship from over 200 countries supported by UPS. Geographies like USA, Europe, Asia, Africa, Australasia are covered under StorePep and you can ship easily to almost all international locations from your Magento store
UPS package insurance for Magento shipments
Cover your UPS shipments in Magento for free upto $100 per package. Beyond that, get UPS insurance by paying an additional fee based on cost of shipment.
Get UPS Live Tracking updates for your Magento Shipments
Check tracking status of UPS shipments in real time and provide email delivery updates to customers in Magento
Save last mile shipping costs by using UPS SurePost services for your Magento store
Now save upto 20% of your shipping costs with UPS Surepost services as compared to UPS Residential Ground services for the last leg of your Magento delivery
Show adjusted UPS Shipping rates at Magento checkout
Adjust UPS Shipping Rates for your Magento Store or define Table Rate Shipping rates based on weight of shipments, quantity of items, order total.
UPS Shipping Rates integrated to your Magento Checkout
1. Allow your customers to receive live UPS Shipping rates for Magento store based on Shipper address, destination address, weight and dimensions of products.
2. StorePep allows you to easily setup flat rate Shipping for your Magento store on a variety of factors like Order Amount, Total Order weight, Total quantity of items in order, Shipping Class, Shipping zones. Moreover, you can also allow discounts on UPS shipping costs and Allow Mark-ups to existing real time shipping costs.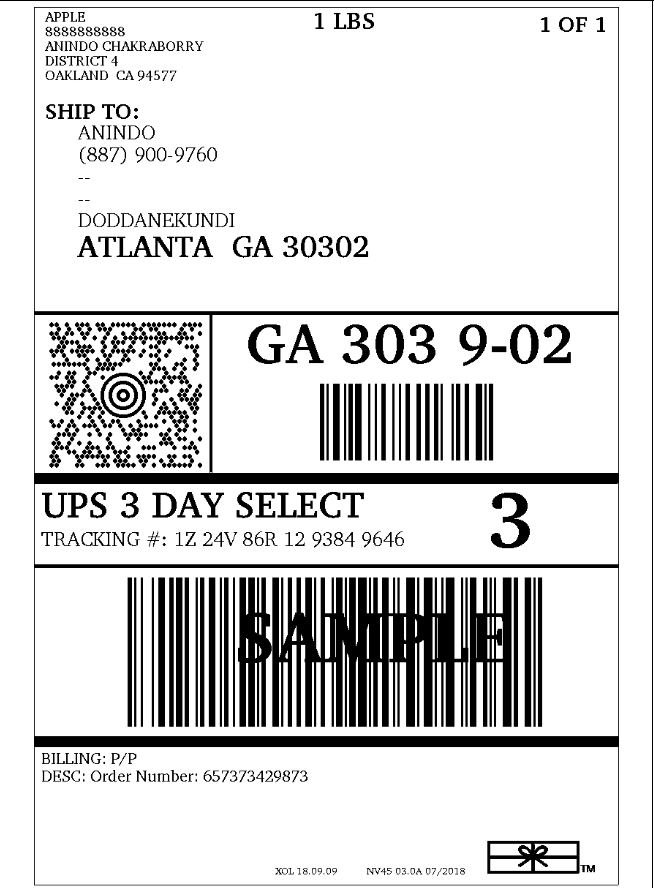 Print UPS labels in Bulk for your Magento Store
1. StorePep seamlessly generates UPS labels using the service selected by the customer in Magento store checkout. Moreover, Shopkeeper can create UPS labels in Magento using different services based on the destination country(Shipping zone) along with a host of other factors.
2. Gone are the days of cloning every order information into your UPS.com account in order to generate labels in Magento. StorePep automatically picks up the product dimensions and weight from your Magento store and allows you to Print 100s of UPS labels in a few clicks.
Get UPS Real time Tracking updates for your Magento Store
1. StorePep allows you to get UPS live Shipment tracking updates for your Magento orders. So nervous phone calls from customers asking for tracking information are history now.
2. StorePep provides email notifications to customers for every UPS tracking update. You can now keep your Magento customers very well informed.
3. Magento Shipping Calculator extension attaches the tracking details in Magento order when the Shipment status of the UPS order is  updated to  'Shipped'.
Schedule UPS Pickup for your Magento Store!
1. Book Pickups in a super intuitive manner using StorePep. Pickups allow UPS staff to come and collect your Magento orders based Pickup time and company closing time.
2. Select the Pickup type, Company closing time and even the default Pickup Service which will allow you to schedule your UPS Pickups smoothly and streamline your Magento Shipping experience.
Generate UPS Manifests for your Magento Shipments
1. Using your StorePep account, generate UPS manifests for all your Shopify orders in a single click. This will allow the UPS staff to monitor the goods scheduled for Pickup.
2. StorePep provides a single window for UPS Label Printing, Manifest generation, Tracking as well Pickup generation which simplifies the whole Shopify Shipping experience for the Shopkeeper.
Automatic Selection of Cheapest UPS shipping service for your Magento orders
This feature automatically selects the cheapest UPS cost service among the various Shipping services and generates labels using it for your Magento store. This feature increases savings and reduces time for shopkeeper as he does not have to worry about manually finding the cheapest UPS service for label generation in Magento.
Some More Powerful Shipping Features to streamline your Magento store :
UPS Boxes for packing Magento shipments
Use default UPS boxes for packing items like Laptops, legal documents and other unique product types of your Magento store
Manifest generation for UPS in Magento
Generate shipping manifests for your Magento store showing detailed description of shipment contents and hand it over to UPS staff during Pickups
Transit time for your UPS shipments in Magento
Show UPS transit time to customers in Magento checkout and get accurate estimates in back office as well
UPS Paperless invoice for your Magento store
Avoid delays caused by handwritten, misread UPS customs documentation by electronically transmitting commercial invoice data from your Magento store to customs offices across the globe
Saturday Delivery for your UPS shipments in Magento
Allow Saturday Delivery and Pickup of UPS Shipments for your Magento Store
Return your Shipments with UPS in Magento
Email UPS return labels to your Magento customers . Provide Magento shipment instructions & customs invoice and allow them to raise UPS Pickup for return
UPS Value Added Services for your Magento orders
Take advantage of the following additional UPS value added services and make your shipping process even smoother for your Magento store :
– Adult Signature Required
– Collect on Delivery (C.O.D.) Services
– UPS Delivery Confirmation
– Daily Pickup
Flexible Free Shipping for your UPS shipments in Magento
Provide Free Shipping over an order amount, weight or order total for your UPS shipments in Magento
Proper Magento back office integration with UPS
Check UPS Shipping rates before Printing UPS labels in Magento back office thereby reducing errors in workflow
Usage of UPS dimensional weight in Magento
StorePep calculates dimensional weight of the UPS shipment, compares it with total weight of the shipment and uses higher of  the two weights to calculate shipping rates for your Magento store.
Branding your Magento store with customised UPS shipping label and tracking notification
Customise your Tracking email, Return portal using HTML. Provide your own borders, colours, background images, etc. Upload company logo in UPS Shipping labels and give a perfect Magento branding experience to your customers
Get UPS Proof of Delivery for guaranteed Magento deliveries
Get time of delivery, full delivery address, the name and signature of the person who accepted your UPS shipment generated for Magento store
So what are you waiting for?
We are Leaders in Shipping domain
Developed by Shipping Experts from WooForce