Shipping with Australia Post using StorePep
StorePep acts as the Perfect intermediary between Australia Post and e-commerce platforms to seamlessly handle Shipping and Order Fulfillment. In Addition, StorePep fulfils orders by sending tracking details back into the e-commerce store.
Try free for 14 days
Supported e-Commerce Platforms
Australia Post Shipping rates integrated to your Shopping cart
Show live Australia Post Shipping rates based on Shipper address, destination address, weight and dimensions of the product.
Set up flat rate shipping on a variety of factors like Order Amount, Order Total weight, Total quantity of items in a cart, Shipping Class & Shipping Zones.
Provide discounts or allow mark-ups to existing real-time shipping rates.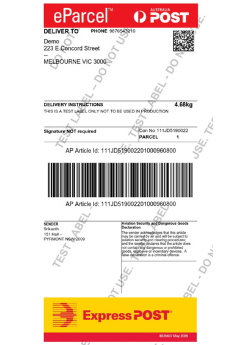 Print Australia Post Shipping labels in bulk with StorePep
StorePep seamlessly generates Australia Post Shipping labels using the service selected by the customer at checkout.
Store owners can create Australia Post labels using different services based on the destination country(Shipping zone) along with a host of other factors.
Get Australia Post real-time tracking updates for your e-commerce store
StorePep allows you to get Australia Post live Shipment tracking updates for your orders. So nervous phone calls from customers asking for tracking information are history now.
StorePep provides email notifications to customers for every Australia Post tracking update. You can now keep your customers very well informed.
A free extension attaches the tracking details in order when the Shipment status of the Australia Post order is updated to 'Shipped'.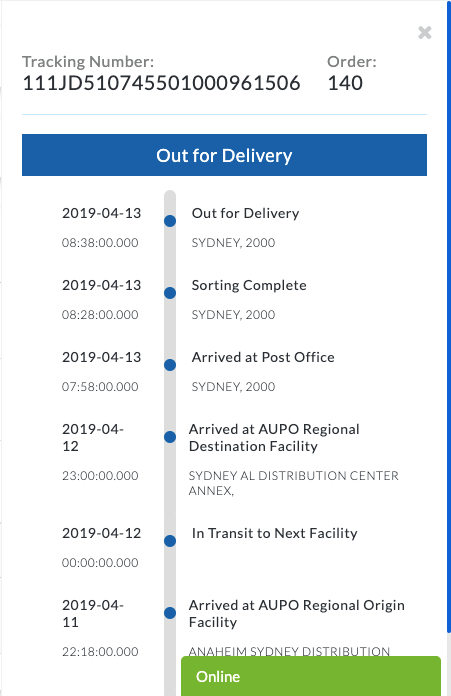 Schedule Australia Post Pickup for your store!
Book Pickups in a super intuitive manner using StorePep. Pickups allow Australia Post staff to come and collect your orders based Pickup ID provided.
Generate Australia Post Manifests for your Shipments
Using your StorePep account, generate Australia Post manifests for all your orders in a single click. This will allow the Australia Post staff to monitor the goods scheduled for Pickup.
StorePep provides a single window for Australia Post Label Printing, Manifest generation, Tracking as well as Pickup generation which simplifies the whole Shipping experience for the Store Owner.
Automatic Selection of Cheapest Australia Post shipping service for your order
This feature automatically selects the cheapest Australia Post service among the various Shipping services and generates labels using it for your online store. This feature increases savings and reduces a time for Store owner as he does not have to worry about manually finding the cheapest Australia Post service for label generation.
Save Time & Money and Simplify your Shipping with the below Features
Find a Post Office
Provide your address at checkout and StorePep will find the post office locations in your vicinity. You can use to pickup your product
Deliver to Post Office
Provide your customer's option to pick up from any of the 3600+ post office locations of Australia Post across the length and breadth of Australia.
Show Transit Time for your Australia Post Shipments at Checkout
Using StorePep, your customers would be able to see the transit times of all Australia Post services at checkout and make informed decisions.
Easy Handling of Returns
StorePep allows you to generate a return label and send it to the customer in an email. This reduces the store owner's effort as otherwise, he would have to contact Australia Post and get this done.
SHOW ADJUSTED Australia Post SHIPPING RATES AT CHECKOUT
Adjust Delhivery Shipping Rates for your e-commerce store or define Table Rate Shipping rates based on the weight of shipments, the number of items, order total or per item basis
Usage of Australia Post Dimensional Weight
StorePep calculates dimensional weight of Australia Post shipment, compares it with a total weight of the shipment and uses the higher of the two weights to calculate shipping rates for your online store.
Setup A Minimum Shipping Cost for your Australia Post Shipments
Force customers to pay a minimum Shipping value at checkout using StorePep's inbuilt automations.
Flexible Free Shipping for your Australia Post shipments
Provide Free Shipping over an order amount, weight or order total for your Australia Post shipments.
Get the features of all Platforms under one Roof!
Want to Give StorePep a try?
Total customers handled by our team
Customer Satisfaction Rating(out of 100)