StorePep is the dynamic solution to all your shipping requirements.
Shipping with Canada Post using StorePep
will allow you to display real-time shipping rates at checkout, generate and print shipping labels and manifests with a single click. It also aids in design custom shipping plans and offers store owners the speed and flexibility they need to grow their business. Before you can move on to your primary objective of integrating Canada Post with StorePep, you must first ensure that your StorePep account is up and running.
Signup
on Canada Post.
This is the first step to shipping using the Canada Post carrier. After signing up the store owner has the following details :
Username
Password
Customer Number
Service Type
Contract Number
Once the above details have been provided by Canada Post, the store owner has to add the card details. This is done in order to pay for the shipping labels generated and also to avail Canada Post's other facilities.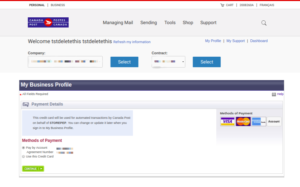 The next step is to give authorization to Canada Post to charge your account or credit card (depending on the mode of payment chosen by the store owner) for transactions conducted by StorePep. By accepting it you also grant StorePep the access to information of your Canada Post profile.
HOW TO CONFIGURE CANADA POST WITH STOREPEP?
Once the Canada Post account is created and access is granted by the store owner to the StorePep account, the next step is to add Canada Post as one of the carriers in StorePep.
Clicking on Canada Post will lead you to the following page :
SHOW CANADA POST RATES AT CHECKOUT
Once Canada Post Shipping carrier is configured in your StorePep account, you are ready to receive the rates in the checkout page. Canada Post shipping rates are integrated directly in WooCommerce checkout as shown below :
Custom Rates:
 Suppose you intend to display Canada Post services for certain items if the quantity is more than six. For a quantity, less than six you just want to have a flat rate rather than the different services provided under Canada Post. The rest of the services should not be hidden from the customer. This can be easily achieved by changing the Automation Rule: Log on to StorePep.com and click on the 'Rates Automation' option. Here you can define the Canada Post rule, to only shown when the order quantity is greater than six.
Similarly, services can be changed based on a number of factors such as :
DOMESTIC & INTERNATIONAL SHIPPING WITH CANADA POST
With StorePep, store owners can ship their products domestically, i.e within Canada and even internationally using different carrier services. This can be done by using another automation rule where the store owner will need to set the "Ship from address" as Canada. The products, if being shipped domestically, will only display services that Canada Post provides for domestic shipping. If the product is being shipped internationally the
international services provided by Canada Post
will be displayed on the checkout page.
IN CASE OF DOMESTIC SHIPPING :
Domestic services provided by Canada Post at the checkout page :
IN CASE OF INTERNATIONAL SHIPPING :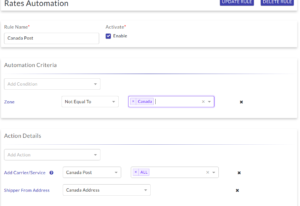 International services provided by Canada Post at checkout page :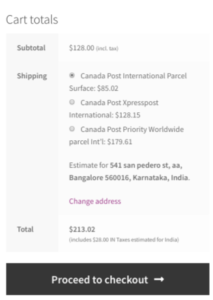 BULK LABEL GENERATION USING STOREPEP
StorePep helps store owners generate
Canada Post shipping labels
for their orders instantly without any hassle. It also supports the bulk generation of labels where the store owners can generate hundreds of labels with just a single click.
Go to the "Processing" option and select the orders for which you want to generate labels( Here 3 ) and select the option "Generate Labels for selected".
The labels created for these orders can be found under the "Label Batch" option.
REQUEST PICKUPS AND GENERATE MANIFEST FOR YOUR ORDERS
Once the label has been created, the store owners can generate pickups by Canada Post from the StorePep account itself. It can be done under the "Pickup" option.
Once the pickup request has been made, manifests can be generated under the pickup section of the store owners StorePep account.
The manifests for all three orders will be generated at once.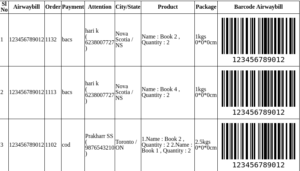 TRACK CANADA POST SHIPMENTS USING STOREPEP
Store owners can
track their Canada Post shipments
from a single page with their StorePep account.
The shipping process does not complete with just an Invoice. It must also include packing slips, especially for  International shipments. Whenever an order is processed, a packing slip has to be created so that the packing department does not have any queries regarding the number of orders or which item is to be packed. Packing slips contain details of your shipment, the packing details, and the marks and numbers noted on the outside of the boxes. For all the orders whose labels are generated, packing slips can be generated and be sent along with the packages.
A packing slip can be customized based on the store owner's requirement through StorePep.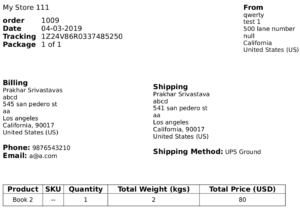 CONCLUSION
This article describes how to integrate Canada Post with StorePep. It also covers how store owners can use 
StorePep
to create their own set of automation rules, generate labels, manifests, request for pickups, etc. This would further help to save a lot of time and effort. StorePep makes the shipping experience seamless for store owners using Canada Post. Please reach out to our
support team
in the case you have any questions. We will definitely get back to you and help make your experience a wonderful one.
Related posts: