What is a Shipping Label?
A Shipping Label is an identification tag affixed to a package which specifies its contents. A Shipping Label used by a carrier lists the origin and destination addresses.
How To Print Shipping Labels in StorePep?
StorePep is the complete end-to-end shipping solution for your online store. With Storepep, you can generate and print shipping labels in bulk with just the click of a button. Label for an order can be printed after the order status is changed to processing, i.e. after the carrier service has been automatically selected and updated for the order.Let us see how to print shipping labels with StorePep.
Head over to your StorePep dashboard. To print your shipping labels, select the orders which are in the processing state and then under 'Bulk Actions', select 'Generate Label'. A sample Shipping Label is shown below.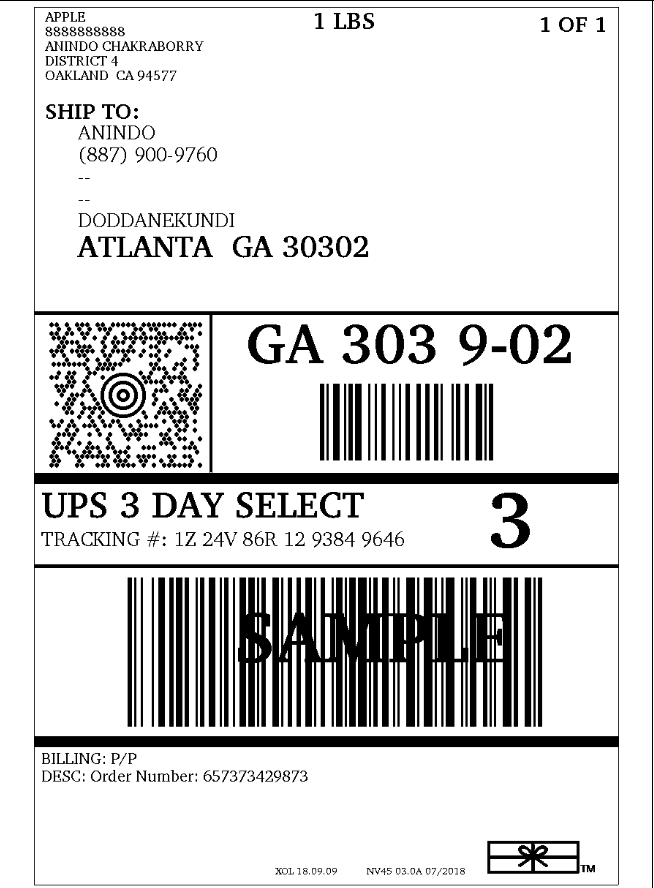 Refer to Label Creation to know more about creating the label.
What to do if the Label is not being generated?
If you see that a label is not getting generated, then consider the below-mentioned factors:
The address provided might be invalid
Labels won't be generated if either or both the Ship-from address or Ship-to address is invalid. So, make sure that both these addresses are valid in order to generate your Shipping Labels.
Consider an example, in which the address given is invalid. The Rates for shipping will be generated if a valid zip code, city, and country are given.
After the order is placed, it is imported into the StorePep account and the carrier service is automatically selected and the order status has moved to processing (Order number: 349).
When you try to create a Label for the selected order, you will get a failure message as the given address is invalid.
Carrier doesn't support COD
If the payment method given by the customer is Cash on Delivery (COD) for an International Shipment and the Carrier doesn't provide COD services for International Shipments, then the Label won't be generated.
The Carrier Account balance has exhausted
The Store Owners will have a carrier account (Eg: FedEx account) which is created by providing the Credit card details of the owner. Each time the Label is generated, an amount will be deducted. If this wallet amount is exhausted, then the Label won't be generated and will throw the following error message.
In case you still have questions, just fill out our contact form and our team of shipping experts will get back to you.