The following steps will help you create a FedEx developer account for integrating with StorePep. 
Step 1 : Signup at FedEx.com for an account
Log onto the URL and create a FedEx business account.
Provide Registration details :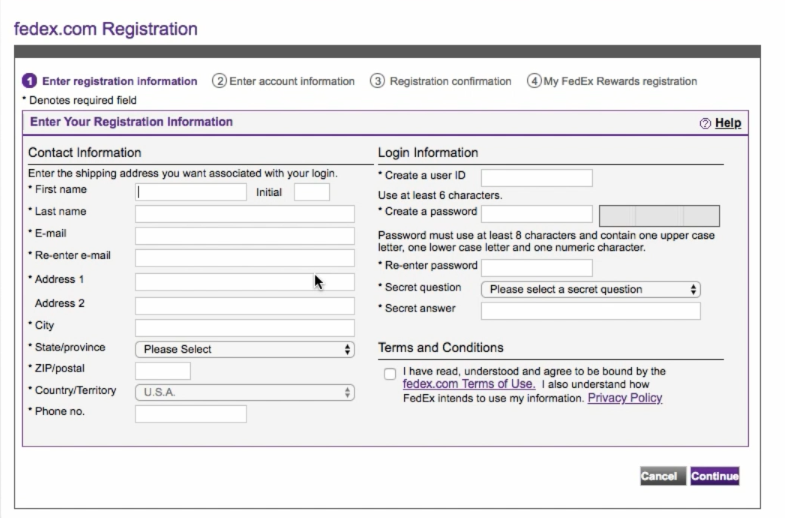 Provide Credit card details : 
With this the account setup is complete. Now you have a FedEx account.
Step 2 : Create a Developer account
 Login to your FedEx profile and proceed to Developers section : 
Click on 'Get a Test Key' : 
Complete the registration for Test Access :
FedEx will display the test credentials in the window : 
 
The Web Services Password is provided in the email : 
Step 3 : Try a few labels with the new Developer details
 Configure the newly created credentials in StorePep as shown below :
And then generate a few labels by going to Processing section :

 Print the labels from 'Label Batch' section : 
Step 4 : Get Production Access
1. Go to FedEx Developer Resource Centre.
2. Sign in with the username under which the account in question is registered.
3. On the left side expand FedEx Services
4. Select 'Move to Production'
5. Select 'Get your Key'. 
To get label generation access for live credentials, contact your account manager with a few samples generated with developer account.
Use the obtained credentials and sign up with StorePep to start shipping with FedEx.